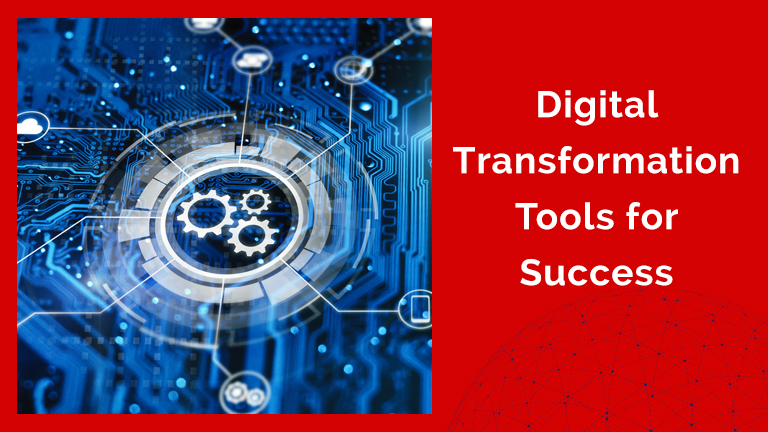 Digital Transformation requires the right tools to bring a vision to life.  A "toolbox" if you will, that enables the strategy and integrates numerous elements of our digital ecosystem.  While several tools exist in this arena, only a few stand out in the crowd.  The right tools, as any good builder will tell you, can make the difference in Time, Quality and Budget.  Three essential metrics in any project.
As a Digital Transformation consulting firm, OneVision works to arm our customers with the right knowledge and technologies needed to execute on a Digital Transformation strategy.  As an Oracle partner, our experience with one tool that compliments any JD Edwards implementation is Orchestrator.
JD Edwards Orchestrator is a powerful bridge for those companies trying to take the next step in their transformation journey.  The tool provides convenient mechanisms to harvest, translate and leverage data consumed at various points in a Digital Transformation architecture.  An ERP system that lacks a high-tech interface of this kind will not meet the demands of an everchanging digital landscape.
Let's put this in perspective, ERP systems were designed to better organize and manage "internal" business data needed to run an effective operation.  Human Resources, Payroll, Accounting, Supply Chain, etc.  They alone are critical but not enough to manage the complexity of "external" business data derived from various points.  Website, eCommerce, IoT, Mobile App, and Cloud data are equally as important in a Digital Transformation strategy.
JD Edwards Orchestrator allows these data points to easily integrate into the ERP system, providing an end to end view of client interactions and business performance.  This is an extremely valuable perspective and competitive edge in business today.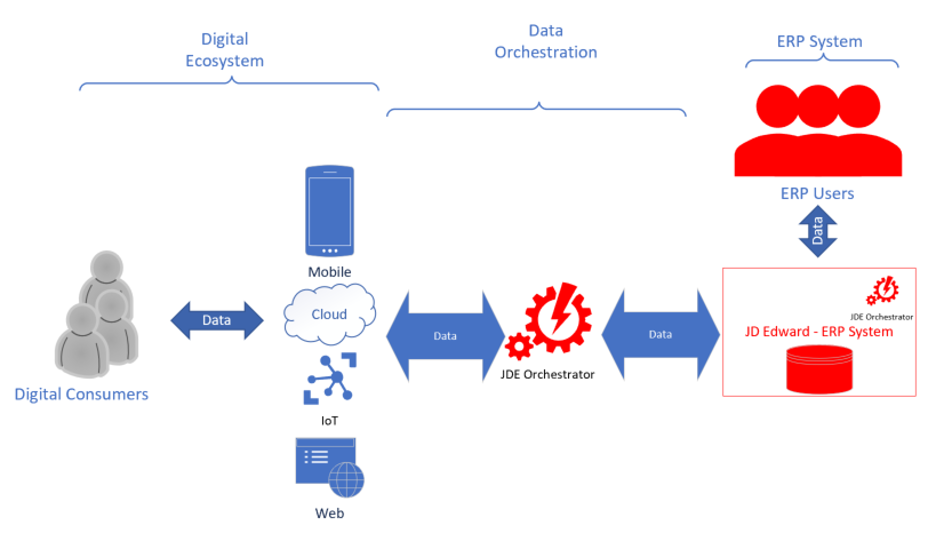 JDE Orchestrator Overview – Learn more at Oracles website
Advantages of JD Edward's Orchestrator
Leverages Internet of Things and Digital Economy – Cloud and a wide array of digital devices can be used to harness data and provide a better user experience for your customers.
Simple Development Interface – Built for the business analyst, with an intuitive graphical interface, Orchestrator does not require heavy programming.
Reliable Automation – Orchestrator builds workflows that work. You can feel confident your business processes are effectively running as designed without constant human intervention.
The OneVision team can help put you on a path to Digital Transformation, and effectively leverage tools like JDE Orchestrator.   Contact us today for a complimentary review to determine the right plan for your business needs.
Need help with your Digital Transformation strategy first. We have you covered.  Visit our website to learn more at https://onevision-consulting.com/transform-the-enterprise/