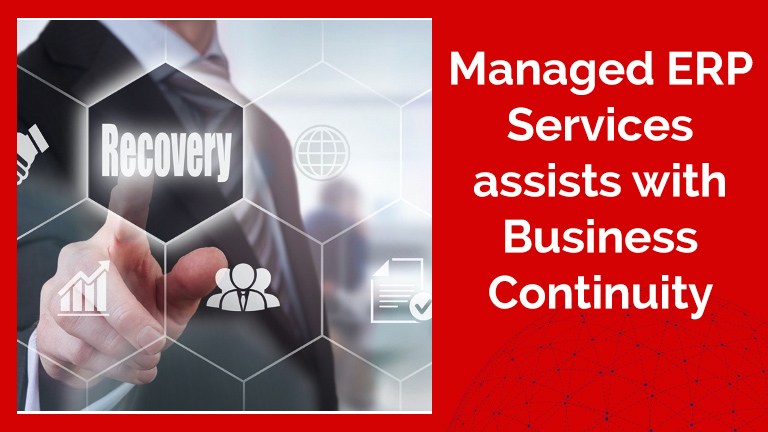 In a time when organizations big and small are finding new ways to sustain and manage their business, the use and implementation of technology has become paramount.  Without a doubt, businesses are quickly adopting to a changing industry climate.  Remote workers have become the norm overnight, and company processes are shifting to account for the demand of their product or service.  In this time of uncertainty, how are your ERP Systems or projects impacting business continuity?
The Digital Transformation era allows businesses to adapt to change faster than ever before.  However, these rapid changes require a drastic shift in resources you may need to respond effectively.  In these situations, consider partners that can provide lift for the short or long term.    OneVision has always built solid ground with their partners and customers to provide services in a tailored fashion.  Our team of experts are available to accommodate the flexibility and structure needed to keep your Digital projects moving forward.
Over the past few weeks, businesses have been talking to us about how we can support them during this time of need.  We'd like to summarize a few of our biggest strengths that enable companies to recognize our value in an unpredictable landscape.
OneVision is "Nimble".
With a dynamic workforce in place, our consultants can assist organizations in various situations.  Perhaps a need to ramp up on ERP support means you need JD Edwards expertise on a moment's notice.  By shifting internal resources to focus on crucial needs in a time of uncertainty, our team can be a trusted go-to partner to relieve pressure of managing day to day ERP system management.
OneVision can assist with "Change Management".
In a volatile time, change is happening faster than ever before.  At the same time, change management across an organization is difficult.  Simultaneous needs for People, Process and Technology changes are rapidly occurring across the business. By leveraging a team familiar with fast paced environments, you can mitigate change risks and successfully push the business forward.
OneVision helps keep an eye on "Strategy".
It's common to let the distractions of major events pull the focus away from strategic initiatives.  However, try to take a step back from the day to day fires that consume time and use this as an opportunity to rethink a sound business strategy.  OneVision builds strategic Digital and Business Transformation plans that can be game changers.  A sound outlook on the business is critical to rise above any current challenges and secure the organization to ride a future wave when things settle.
As our world continues to change, we are committed to helping businesses survive and thrive.  It's important to all of us to support each other, and keep our economy remaining resilient by offering value added services.
See our portfolio at https://onevision-consulting.com/services/cloud-managed-services.  We are here when you need us.